Wow! Where did our beautiful summer weather go? It is rainy and in the 50s here today...brrrrr! I had to pull out the skinny jeans and boots again!
The mister and I trudged out in the rain to do a little shopping today. I was looking for a few specific items and, well, you know how that goes. I did find the robin's egg blue placemats I needed to match my new tablecloth for the dining room, but no such luck for a new shower curtain and/or dishes that have been on my "want" list forever!! :( I sooooo wish I could just hire someone to keep my home decor current. I love for it to look nice, but I'm not a fan of finding all the pieces and putting it together myself!
Anywho....we also went to Costco today. Surprise! Somehow we always end up there on Sundays even though I always vow never to go there on Sundays and fight with the food-samplers! Ugh! But, that is where I buy some of my favorite snacks and a girl can't be without her snacks!
A little over a month ago, I set the wheels in motion for a family "weight loss" challenge. You see, I always seem to put on 10 pounds over the winter that I need to shed before bikini season rolls around. Anyone else do this???? My mom and I always get the pounds off by summer, but unfortunately my husband and dad always seem to put on the pounds with us, but are never too concerned about swimsuit season. I guess that's because they spend ALL day EVERY day on the golf course instead of the beach during the summer. ;)
But, this year, the entire family jumped on my family fitness challenge. So far, between my husband and I and my parents, we've lost over 60 pounds already! Whoot! Whoot! The men are taking it pretty seriously, so I think it's going to be a win-win for everyone!
The guys have really just been changing their diet, but you know that's not enough for us women. So, my mom and I have definitely been keeping our New Year resolution of getting back to our running routine PLUS we've been adding a couple of miles of walking to our daily workouts.
Of course, you can't deprive yourself from everything so I thought I'd share some of my
favorite
snacks for those times when I want something "bad" - you know, not fruit, yogurt, or rice cakes....although I do love a chocolate rice cake with a little peanut butter!
My absolute guilty pleasure (and the purpose for my mandatory Costco trip) are these....
I stumbled across those after my Trader Joe's was out of Power Berries for months! I think the Power Berries may be healthier, but when the warehouse is out and they don't know when they will get them back in, what's a girl to do??
I love, love, love some Pop Chips - but only the barbecue ones! I first saw these from Jillian Michaels promoting them. I usually pick them up at Publix, but guess what? They have huge bags at Costco now!! I just portion them into small bags as soon as I get them home. Perfect for a grab and go snack!
What are some of your favorite "healthy" snack options to satisfy those snack cravings?
On another note, I took the plunge! I've been on Instagram for a while with a personal account, but I don't really use it THAT often, so I decided I would probably use it more as a teacher. So....I jumped on the bandwagon and created an Instagram account for my blog!! Look for "teachingmaddeness" on there, or click the image below to follow me (and then I can find YOU and follow you back!)
I've only added a few (old) pictures since I just created the account today, but I can't wait to get back to school on Tuesday (we're out of school on Monday since we didn't use our snow days this year! Yippee!!) You know what they say....a picture is worth a thousand words!! I hope y'all will join in for the new "Teacher Talk Tuesday" on Instagram! Just snap a pic and hashtag it with #teachertalktuesday so we can all find each other!!
And, now for some fabulous giveaways from a couple of
MY FAVORITE 2ND GRADE TEACHER BLOGGERS!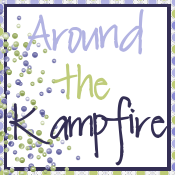 Linda over at "Around the Kampfire" is starting a series on Tomie DePaolo and she's starting it off with a bang with a giveaway of her precious unit and 10 of his books that you can use with the unit!! WOW! Click the button above to head over and enter her giveaway! If you're not already following her blog, one peek around it will convince you to click that "follow" button - she seriously has PRECIOUS ideas!!
Rachel
at "The Tattooed Teacher" for her spectacular birthday giveaway! She celebrated her 16th birthday all over again yesterday with a SWEET deal! You can win a $50 TpT gift certificate! And, when I told her that I was celebrating my 16th birthday again this year, she didn't even question it (even though I'm wayyyyy past that)....just another reason why I love her! ;) Hop on over and enter to win...just click the image above.