I vowed to myself that I would blog EVERY DAY during Spring Break week.
I totally missed Monday.
MONDAY!
And I almost missed today. Geez!
I'm pretty sure we are all in need of that one little week of "break" that comes our way in the spring!
I have been working my little fingers to the bone these past few days and finally feel like I'm able to breathe....a little.
Today, I went to check my email and realized that all
15 million
seven of my inboxes were overflowing with emails I had not responded to! Yikes!! Please tell me that I'm not the only one this happens to?!
I think I am finally caught up with all of my emails (well, except my school account....I do need to hit that one up tonight!), so if you have sent me an email of late (and late could be within the last month) and haven't heard back from me - I am so sorry! If that's the case, send it again....I am bound and determined to stay on top of my emails starting TODAY!
It might help if I didn't have seven - yes, SEVEN email accounts. Why do I even have seven accounts? I have no idea!? But, as of now, they're all in order and I'm staying on top of responses before I lay my head down at night. ;)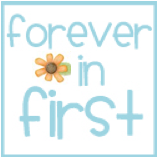 Speaking of emails, I was very excited to get an email from Tammy over at Forever in First letting me know that she saw
my post about creating Author Ts
and did this publishing activity with her firsties! Check out her post
here
to see how her adorable T's turned out! I love that she ended up creating one for herself, too!
And now....for Currently....
I'm almost always listening to the washing machine...is it like that in your house, too?
I'm loving every moment of spring break, but it really is making me want to just fast-forward to summer. I love sleeping a little later, working out in the mornings, and doing everything at a more leisurely pace. :)
I don't know what it is about spring, but I always get the itch to go looking for houses. I love, love, love touring new homes - getting ideas and dreaming big! ;)