As I try to lounge around a bit today (and by lounge, I mean working like a mad woman in my pajamas), I can't help but wonder how summer always seems to fly by so quickly? With just a few days of "official" workdays behind me, I already feel like I need to close my eyes and hear the ocean breeze. No matter how much I feel like I've worked to prepare my room over the summer (thinking these workdays will be "relaxful") they're always jam-packed with stress! I am so looking forward to the days when the kiddos and I are already back into a "routine" and things are flowing smoothly!
I'm working on it! And, to help with it, I have finished up this year's Long Range Plans. I had several people email to ask that I post these when they were finished, so here you go.
**UPDATE** You can now find an EDITABLE version of my Long Range Plans, Planning Calendar, and more in my newer Lesson Plan Series!
There have been a few "bright" moments in this week! Remember, that skin I ordered for my ugly school laptop? It arrived!
Love how it matches my room! So much cuter than the grey 17" (mammoth) cover! And....you know how you usually have a little gift (teacher tote bag, post-it set, etc) at your spot at the back to school meeting?? Well, we walked in to find one of these at each of our seats...
How cool is that?? Definitely the best "back to school" gift ever! Our school is going through technology refresh this year, but iPads were not the route we went. We will be getting all new laptop carts and replacing our student desktops with laptops in the classroom, getting activotes to use with our Promethean boards, etc. So, this little treat was
completely
unexpected! Since it's probable that students will be getting these in the next couple of years, our principal wanted teachers to go ahead and get familiar with them! WAHOO! Honestly, I haven't played around with it much yet...in fact, I didn't even bring it home with me this weekend so that I wouldn't be tempted to spend the whole weekend playing instead of working!
If you already use iPads in the classroom, what are your favorite educational apps?
Tomorrow is officially the day when I get to meet all of my new little Mon-STARS! So excited to meet all 19 of them (yep, 19...I haven't had a class this small except maybe one year in the past!) I did go up to the school yesterday (on SATURDAY...see what I mean....I always think I'm ahead, but never really am!) to prepare their little gifts.
I made these little monster gift bags that will hold their monster water bottles (I used the cameo to put their names on them, but I can't show you that since our names are still "top secret"), monster suckers, and the back to school snack mix in a monster bag, of course! I also included the invitation to our first day of school Painting Party (so they would know to bring an old t-shirt to slip on), where they will paint their "Monster-ous Masterpieces" for our hall display.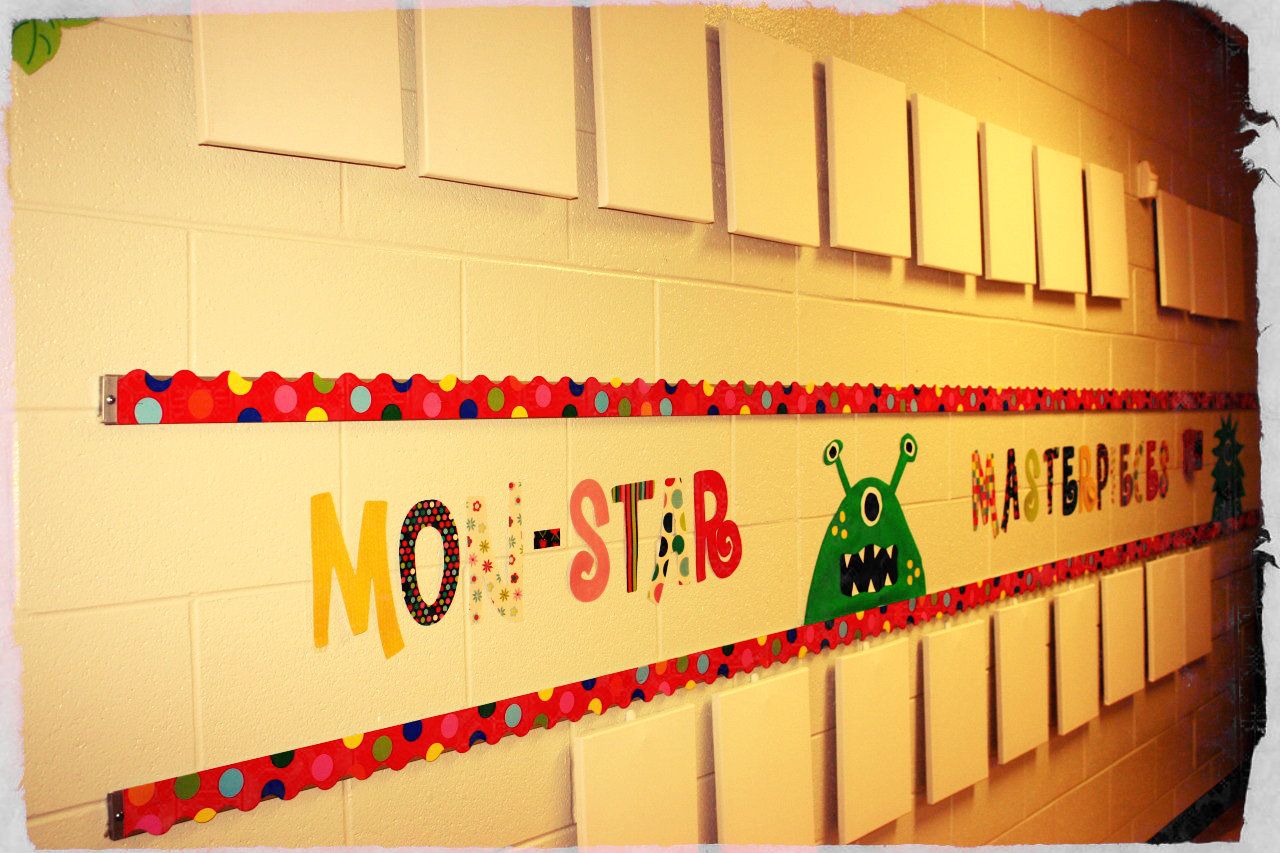 I'm a LITTLE nervous about painting on the first day! Just because it is always so hectic and full already, but if we can squeeze it in, I think it'll make for a FUN first day!
I'll be back tomorrow for a Monday-Made It post....not just any, but my most favorite made-it so far...my pencil (straw) dispenser FINALLY arrived and it turned out to be the quickest, CUTEST craft ever!!
Hop on over to link up and let us know how YOU know it's time for Back to School!